Idaho Prison Arts Collective is as collective as we can make it, where all participants play a role in steering the ship. Our governing board is comprised of the official 501(c)(3) officers, and the steering committee are either teaching or involved with other important projects.
Governing Board
Steph Coyle
Steph
, along with her husband and 3 daughters, have lived in Boise since 1996. Her daughters are all Bishop Kelly High School graduates (Go Knights!); two of them are College of Idaho grads, and the youngest is also now at the College of Idaho (Go Yotes!). 
Steph
 is very community inspired, involved and driven, and firmly believes that music, art and alternative culture are key pieces to our city's and community members' vitality. She has been very fortunate to advocate for those elements as an active participant in Boise's music and arts scene for many years, primarily as a co-founder and current director of Treefort Music Fest, and through past involvement with Radio Boise, Go Listen Boise and other music/arts-driven community organizations and events. She is currently an active volunteer within Boise Rock School/Juno Arts and Global Lounge/World Village Fest. In addition to passionately caring for her fellow humans, 
Steph
 works to help find fosters and adopters for dogs through a local rescue org called Freedom Bound Hounds.
Jess Evett
Board President
Jessica Evett joined the board of the Idaho Prison Arts Collective in April 2021, and began serving as chair in the summer of that year after working with founder Michael Richardson on securing a fiscal sponsorship for the organization through Surel's Place. She brings over 20 years of nonprofit experience, and is excited to be a part of IPAC as it takes shape. Evett currently works at the Idaho Humanities Council as the organization's Development and Communications Officer, and prior to that spent six years serving as General Manager of Radio Boise (KRBX 89.9/93.5FM), a nonprofit community radio station serving the Treasure Valley and parts of Eastern Oregon. Prior to that, Evett spent 16 years in Montana and Colorado (1999-2015), with a career spanning natural resource work, communications, fundraising, and management at several outdoor stewardship organizations. Born and raised in Boise, she holds a B.A. degree in Psychology and Creative Writing from the College of Idaho, and an M.A. degree in Mass Communications/Public Relations from the University of Denver. She keeps her toes and fingers firmly planted in writing and the visual arts, with a particular interest in poetry and mixed media. She believes the arts are a critical component toward keeping the human spirit knitted together in turbulent times.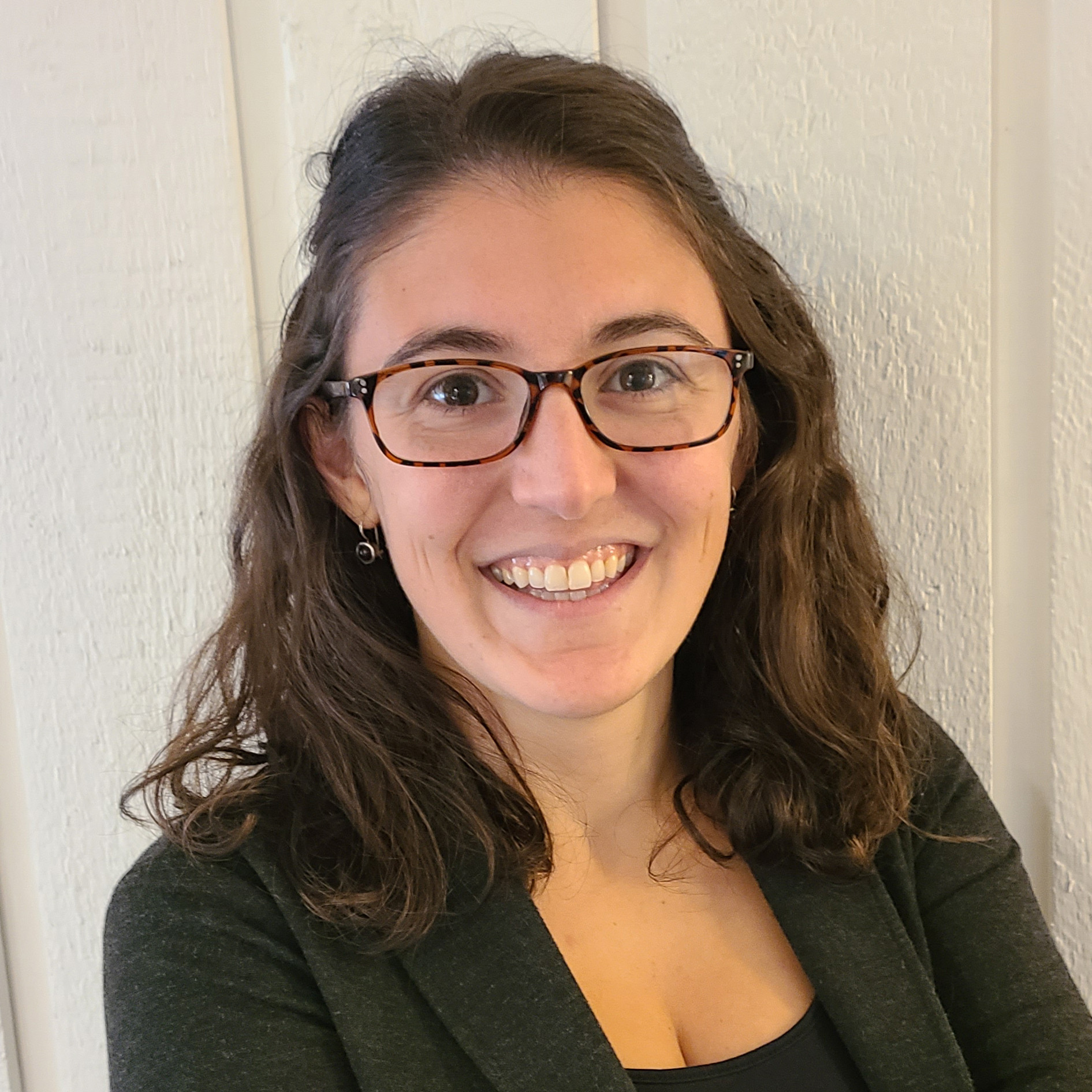 Rachel Piscette
Rachel joined the IPAC board in May 2022, and brings over a decade of experience from both the criminal justice system and nonprofit management. Rachel currently works as a Strategy Associate for Susan Bell & Associates, advising philanthropies and nonprofits on incorporation/tax-exempt status, organizational systems design, strategic planning, change management, and organizational health and effectiveness. Rachel has also worked as a criminal defense attorney and as a prisoners' rights advocate, and is passionate about criminal justice reform and alternative justice practices. Rachel graduated magna cum laude and Order of the Coif from Fordham University School of Law; and cum laude with Honors in Politics and African/Afro-American Studies from Brandeis University.
Chris Shanahan
Board Secretary
Incarcerated for over 26 years, Chris Shanahan credits the transformative power of the arts with empowering him to actively participate in his rehabilitation and support other peers with their own. Chris shares that his experiences in the Idaho State Correctional Center/Boise State University Prison Debate Initiative and "Sentences" creative nonfiction writing program were instrumental in providing him the skills, experiences and confidence he now applies to transforming the criminal justice system from the inside out. Inspired by those who dedicated their time, effort and resources to bringing the arts to him behind prison walls, he is dedicated to paying this investment forward. To date, Chris has helped create and lead three peer mentor programs in two prisons and also serves on the board of directors for Helpful Solutions Inc., a nonprofit committed to helping returning citizens with their reentry into the community. Currently a resident at the South Idaho Correctional Institution, Chris is excitedly pursuing his Peer Recovery Coach certification, as well as applying his skills in their groundbreaking Audio/Video Production program. In his spare time, Chris enjoys talking with his family and friends, as well as writing poetry.
We're looking for a treasurer, and other board candidates! If you have a passion for the arts and/or justice, and want to make a difference for people who happen to be incarcerated right now,
start by filling in this form
: )
The Steering Committee
Cyndi Miracle
Mindfulness Instructor
Cyndi Miracle, MS, CMI, is a Certified Mindful Schools Mindfulness Instructor and trainer in Boise, Idaho, who has worked with multiple schools, levels preschool-college, training staff and working with students to foster a compassionate, inclusive, trauma-informed learning of the methods , philosophy, and practice of Mindfulness. She has experience working privately one-on-one with families, youth, and adult clients, coaching to develop mindfulness practice to process and move through real life challenges in a healthy and lasting way. Cyndi is also a certified Speech-Language Pathologist, and has background in child development, both helping inform her mindfulness service offerings and adding a backdrop to customized services she can design. Cyndi's website:
stillgrovemindfulness.com
Jessie Nilo
Fine Arts Instructor
Jessie has 30+ years of experience in fine arts, murals, graphic design, and typography, producing high quality artwork. She paints live at weddings and concerts, illustrate books and albums, designs logos and menus, and adorns bedrooms and buildings with custom artwork. Most recently, in addition to teaching with Idaho Prison Arts Collective, she has taught art lessons in juvenile incarcerations centers. Jessie's website:
jessienilo.com
Mark Person
Mark Person has a passion for helping people and sharing his stories of inspiration through his life experiences, which includes fifteen years spent being incarcerated. Today, he works closely with the Idaho Department of Corrections to improve communication between returning citizens and supervision by promoting his belief in the importance of a hug and a handshake.
Diane Raptosh
Diane Raptosh's collection American Amnesiac (Etruscan Press), was longlisted for the 2013 National Book Award in poetry. The recipient of three fellowships in literature from the Idaho Commission on the Arts, she served as the Boise Poet Laureate (2013) as well as the Idaho Writer-in-Residence (2013-2016). In 2018 she won the Idaho Governor's Arts Award in Excellence. She teaches literature and creative writing and co-directs the program in Criminal Justice/Prison Studies at the College of Idaho. Her seventh collection, Run: A Verse-History of Victoria Woodhull, was recently published (Etruscan 2021).
www.dianeraptosh.com
Michael Richardson
Writing Instructor, Executive Director
Hailing originally from a small town in Vermont, Michael is a writer, visual artist, and freelance web developer. He was lucky to teach art to prisoners back when he was an undergraduate in the early nineties, and to co-lead a writing program for incarcerated women when he was in graduate school at Sarah Lawrence College. He got his MFA in creative writing there, and published a novel, Plans for a Mushroom Radio, in 2003. He's currently working on a nonfiction book about consciousness and cosmology that will be coming out in 2022. He founded this organization in May of 2021.
Are you a professional artist with teaching experience who wants to reach this vital population?
Let us know
. Would you like to volunteer?